Operability
Manual grinding operation is easy to operate and fully automatic setting is also very easy.The operation switch, handle layout and the touch panel is excellent operability and visibility.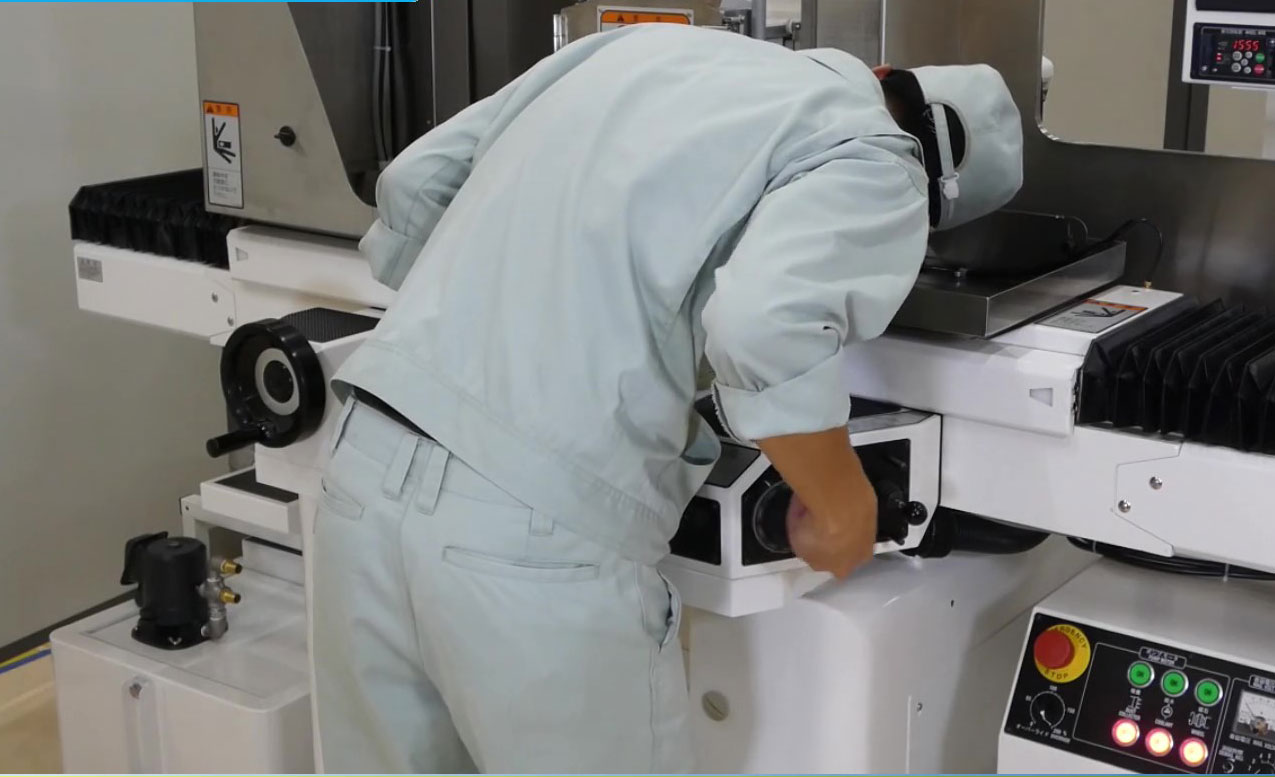 Energy saving
AC servo motor is used for longitudinal feed.
No hydraulic oil system has realized great space reduction compared to the conventional model.
Energy consumption reduced 60% compared to our previous drive model. No hydraulic system contributes to lesser burden on the environment and realized more easy maintenance.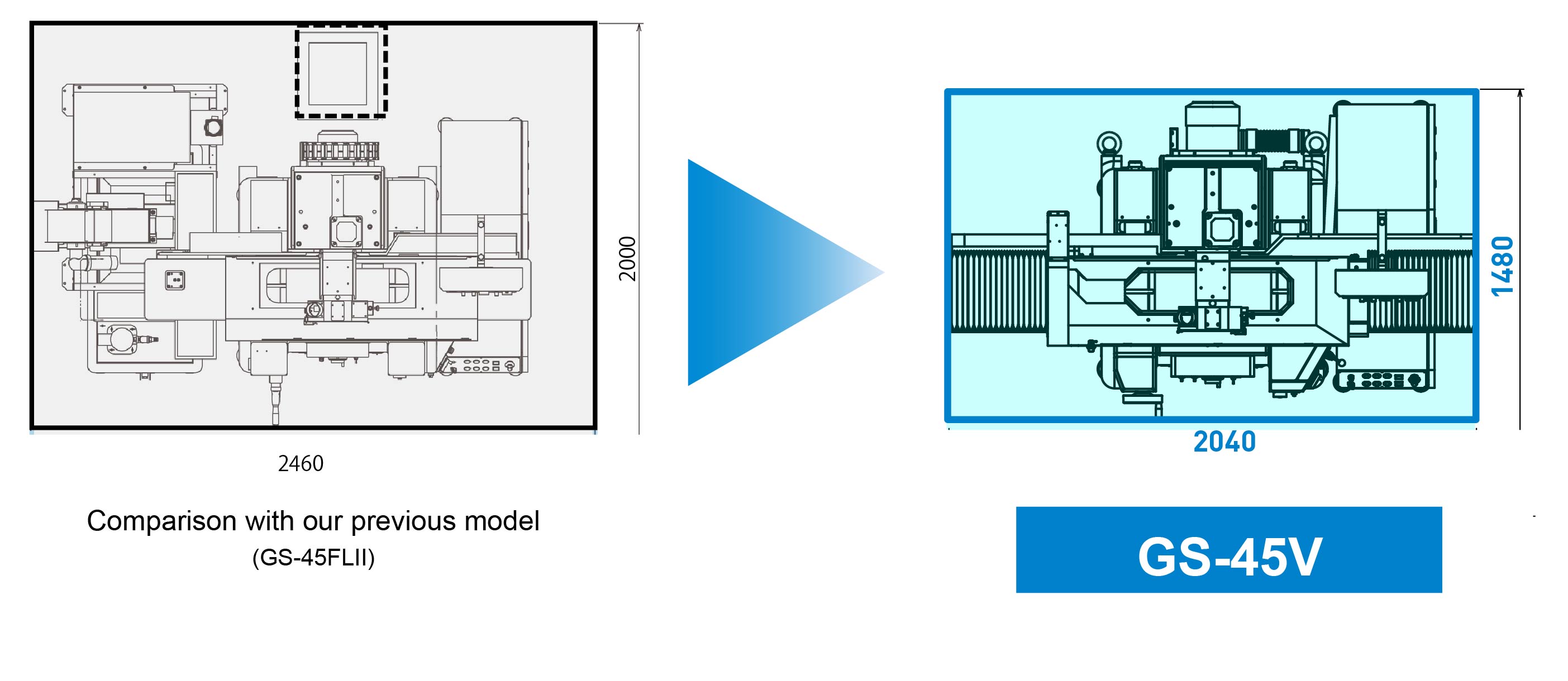 Customization
The option of "KURODA GS-SmartTouchTM" is realized variety forming grinding by simple operation. Variety grinding and dress are available.