Automation of the dressing process
This function detect and notice best timinig of dressing based on registaration of high skilled dress standards and know-how. Auto dress function process dressing at fixed interval so far. However, this function makes machine determine best timing for dresing automatically.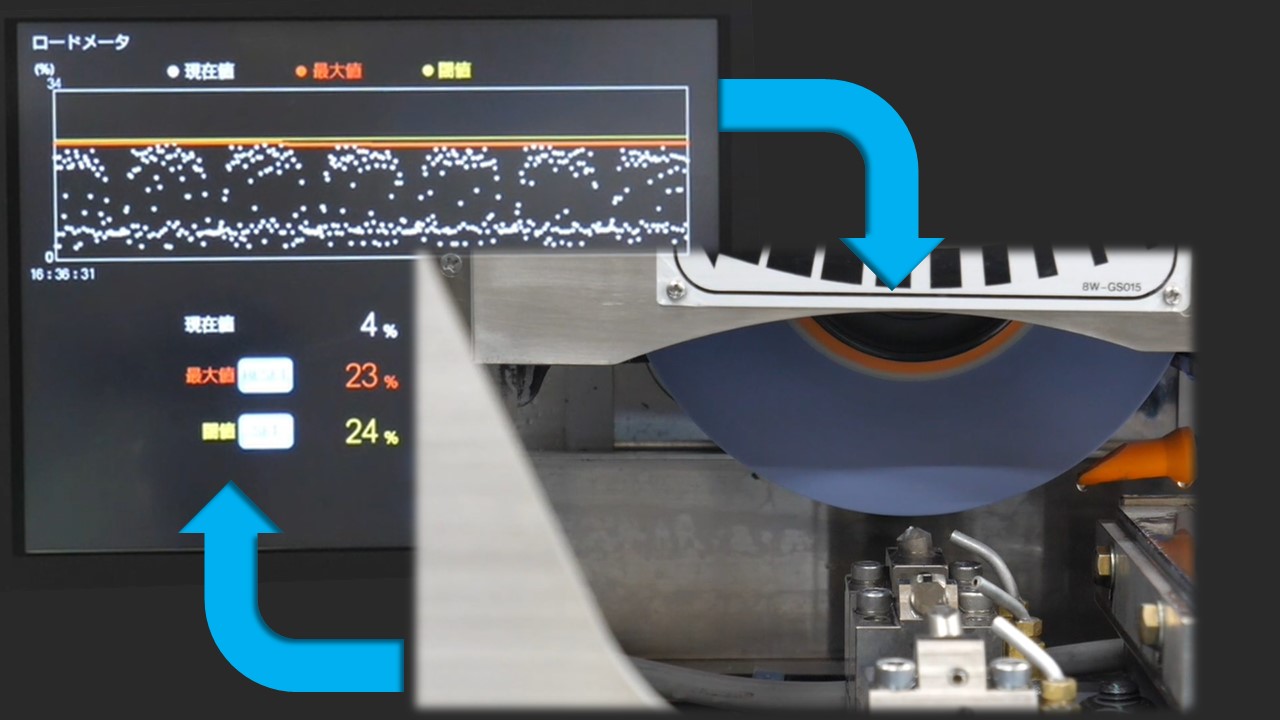 Dress work standardization and quality control
Automate the molded dress relied on skilled operator.And it enables a variety of grinding wheel molding dress, regardless of the skill level with simple operation.
Corresponding to the variety of work with low-volume
It enables dress work automatically in optimal timing even for different materials and sizes.