GS-SmartTouchTM
Anyone can easily configure various processing with this interactive interface.
It solves the following problems:


Simplifing setup process


Reducing setup time; Making NC operation more easier to understand


Interactive touch panel operation is needed; Grinding condition setting is difficult, forming dress condition setting is difficult


Lack of skilled operator who has experience and knowledge.
Features
Variety of processing menu
This system provides not only surface grinding but also pitch processing, step processing, L-shaped and concave processing, unequal pitch and depth processing etc.. Since you can control them with easy input, you can reduce the setup time.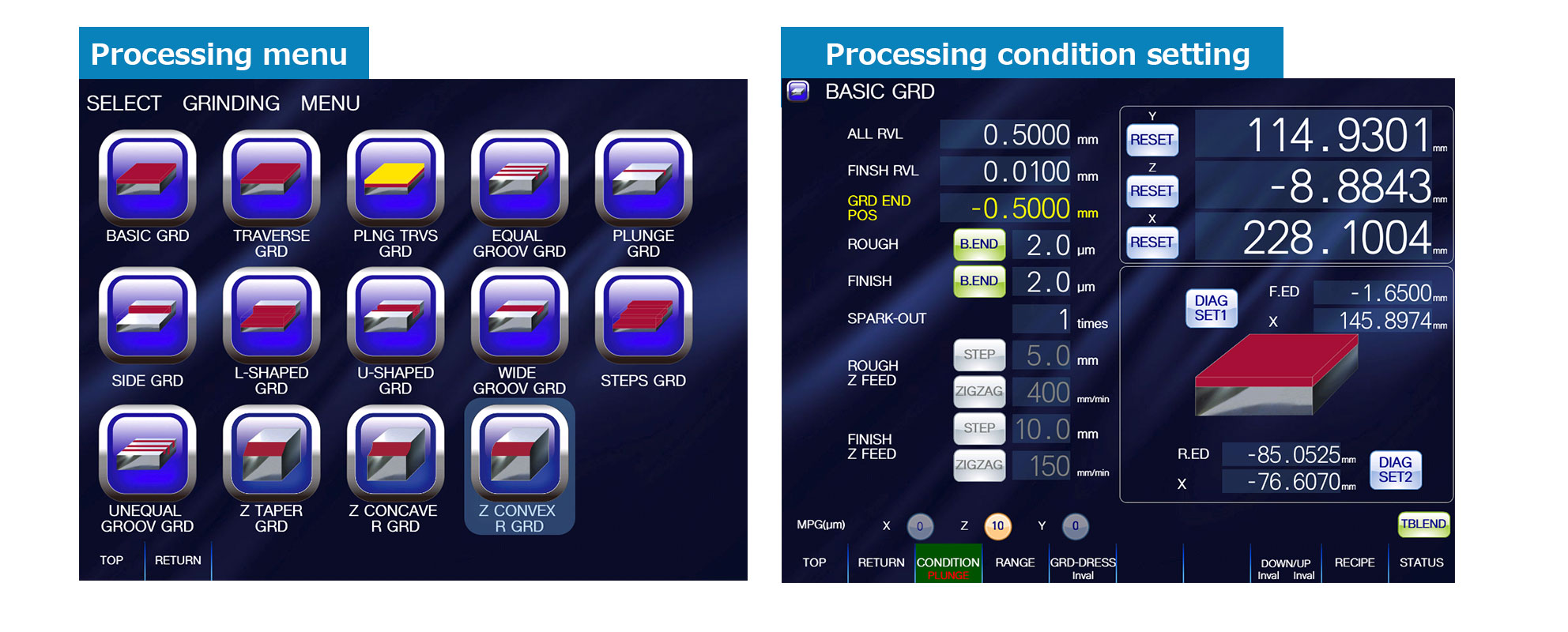 Form dressing menu
You can reproduce and automate the form grinding process of skilled operators. It also enables a variety of form dressing of grinding wheels with simple operation, regardless of skills of operatos.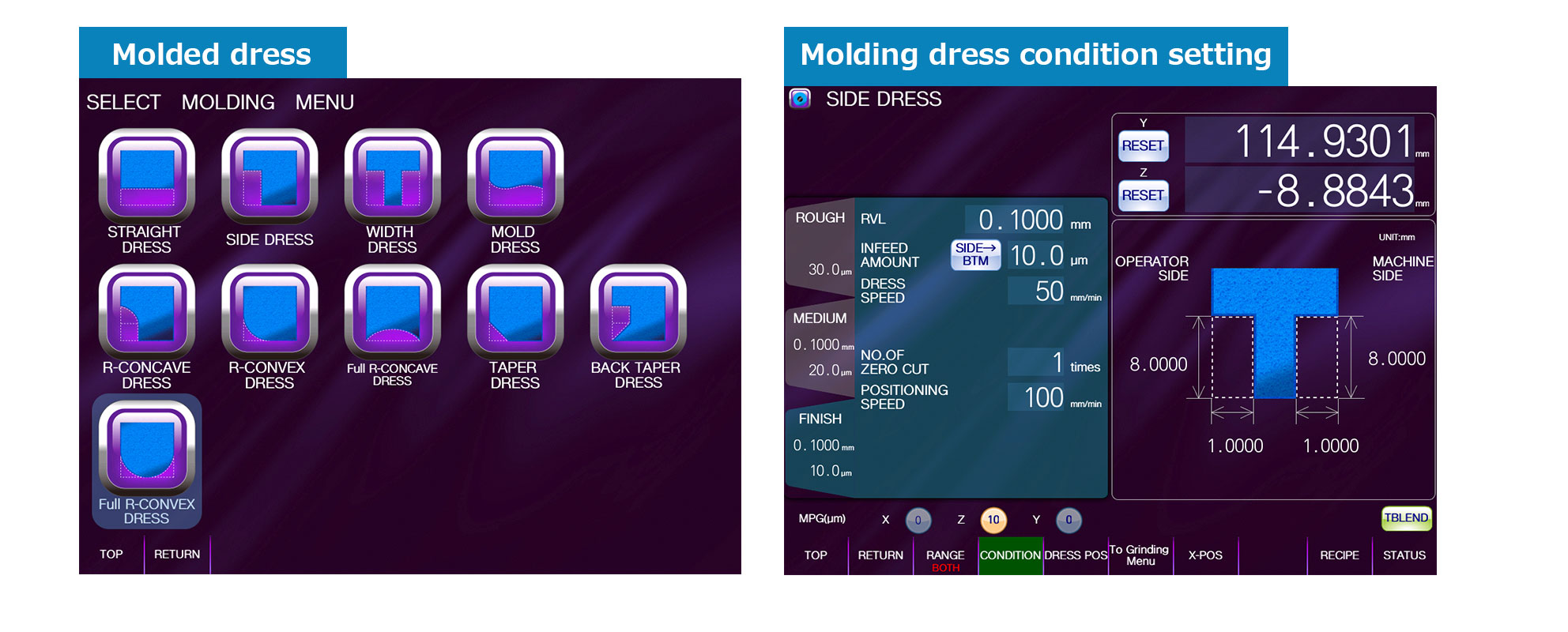 Recipe function
You can save your data and conditions regarding processing of work pieces and form dressing of grinding wheels in "Recipe" files. The saved data are easily read out by the reference function. This program helps sharing of data and skills.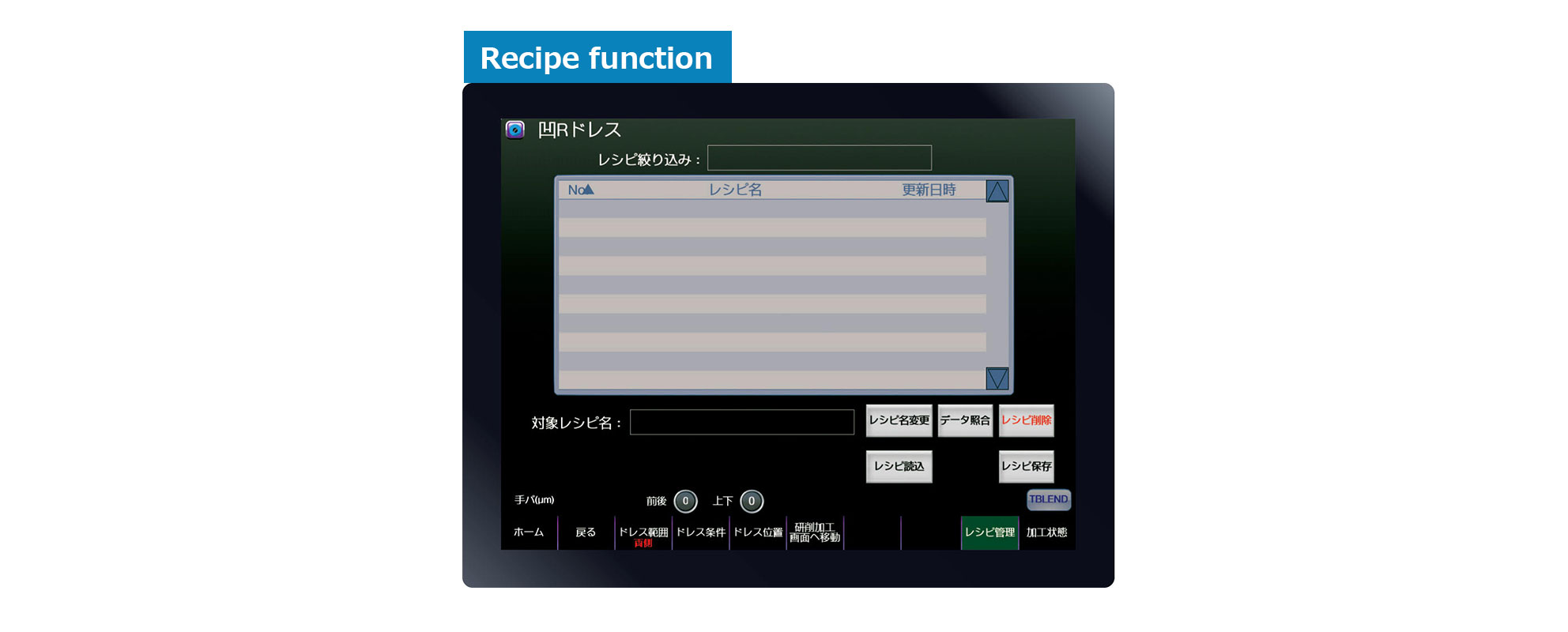 Multilingual interface
English, Chinese, Thai, and Vietnamese are available in this interface. Kuroda support your global business breakthrough.