NEW: Precision forming grinding machine " GS-45V "
Suitable machine for easy operation, energy saving, and versatile items
Energy-saving, space-saving, easy to use. The best forming surface grinding machine for fine size workpiece.
Features
Operability
Manual grinding is easy to operate, and you can set full automatic operation with ease. The layout of operation switches, handles, and a touch panel possesses excellent operability and visibility.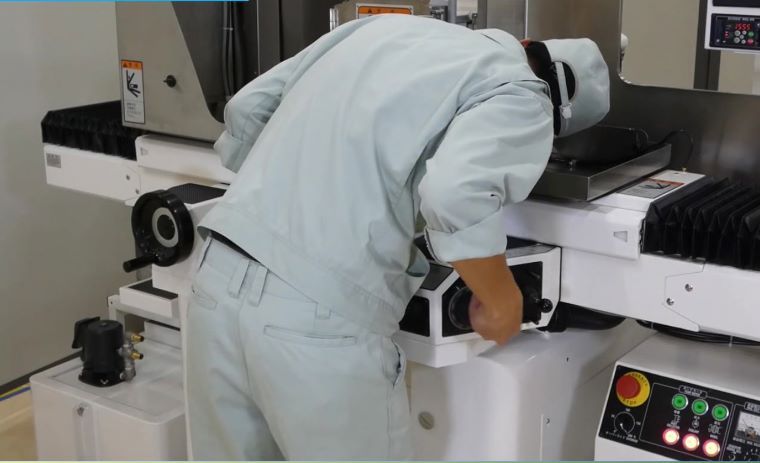 Energy saving
AC servo motor is used for longitudinal feed. Machine body size was reduced by 40% and energy consumptuin was also reduced by 60% compared to our previous model. Non-hydraulic system contributes to lesser burden on the environment and realized more easy maintenance.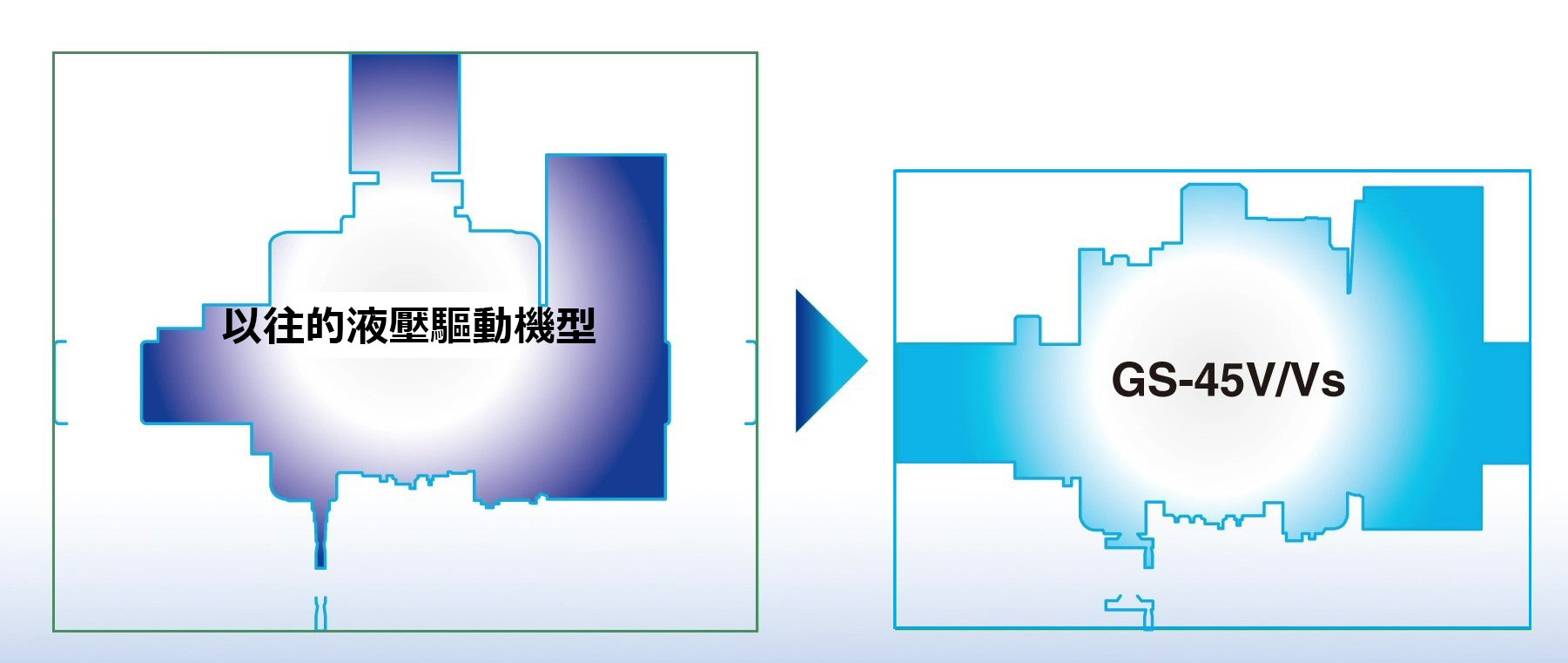 Customization
We offer various options such as interactive operation software "GS-SmartTouchTM" which provides a variety of processing and dressing in simple operation , On-machine measuring system, and ultra-fine bubbles that dramatically improve the processing efficiency.
Performance / Specifications
Unit

GS-45V/VR

GS-45Vs/VRs

Working surface of the table(L x W )

mm
500×150

MAX. traverse of the table




(long x Cross )

mm

580×200

Distance from table top surface to bottom surface of wheel

mm
40 ~ 390

Standard magnetic chuck size

(L×W×H)
mm

Flat typ:electromagnetic 450×150×70

Tilting type:electromagnetic 380×110×125

Max.mass of workpiece

kg
70

Longitudinal feed rate

m/min
1~40

Saddle cross feed

mm

Feed per revolution of handwheel:
0.01 / 0.1 / 1 .0 / 5.0

Feed per graduation of dial:
0.0001 /0.001 /0.01 /0.05

Cross auto infeed
mm
Step feed:0.1 ~ 50 Optional setting
mm/min

Continuous feed rate

:1~1000

Vertcal feed speed

mm/min
500

Wheel dimention(D x W x B)

mm
φ180×6~25×31.75

Floor space required (W x L)

mm
2040×1480

Dimention of the machine (W x L x H)

mm
2040x1280x1950

Machine net weight

kg
1600