SG series
High accuracy, high rigidity ballscrew actuator
Ideal for high-precision positioning.
KURODA ballscrew actuators are compact single-axis units consisting of a ball screw and a slide guide.
With their slide block set in a U-guide rail, the actuators achieve low-profile design and compact shape, allowing for considerable reduction in necessary space as compared with the usual table-type structure.
The SG series deliver excellent accuracy and rigidity, making them especially suitable for precision positioning.
Features
Space-saving 3
Slide block is set in U-guide rail, making it possible to reduce the size and space considerably as compared with the usual table type structure.
Accuracy
Linear motion unit uses "4 Ballway of 4 points-contact" structure to assure high rigidity.Guide rail, slide block and ball screw shaft are precise worked, making accurate positioning possible.
Rigidity
Despite of its compact structure, the rigidity of single axis module has remarkable improved by using a U-guide rail, so that it can be applied even to a structure supported at only one end. In addition, short block, long block and second block are available to enhance permissible moment.
No necessity for adjustment
Guide rail and ball screw are integrated in single axis module, eliminating the need for complicated fine adjustment and reducing the number of working processes to a great extent.
Exterior configuration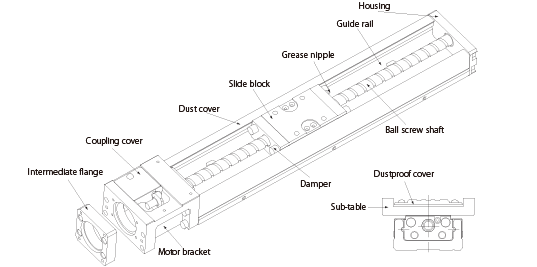 Performance / Specifications
Specifications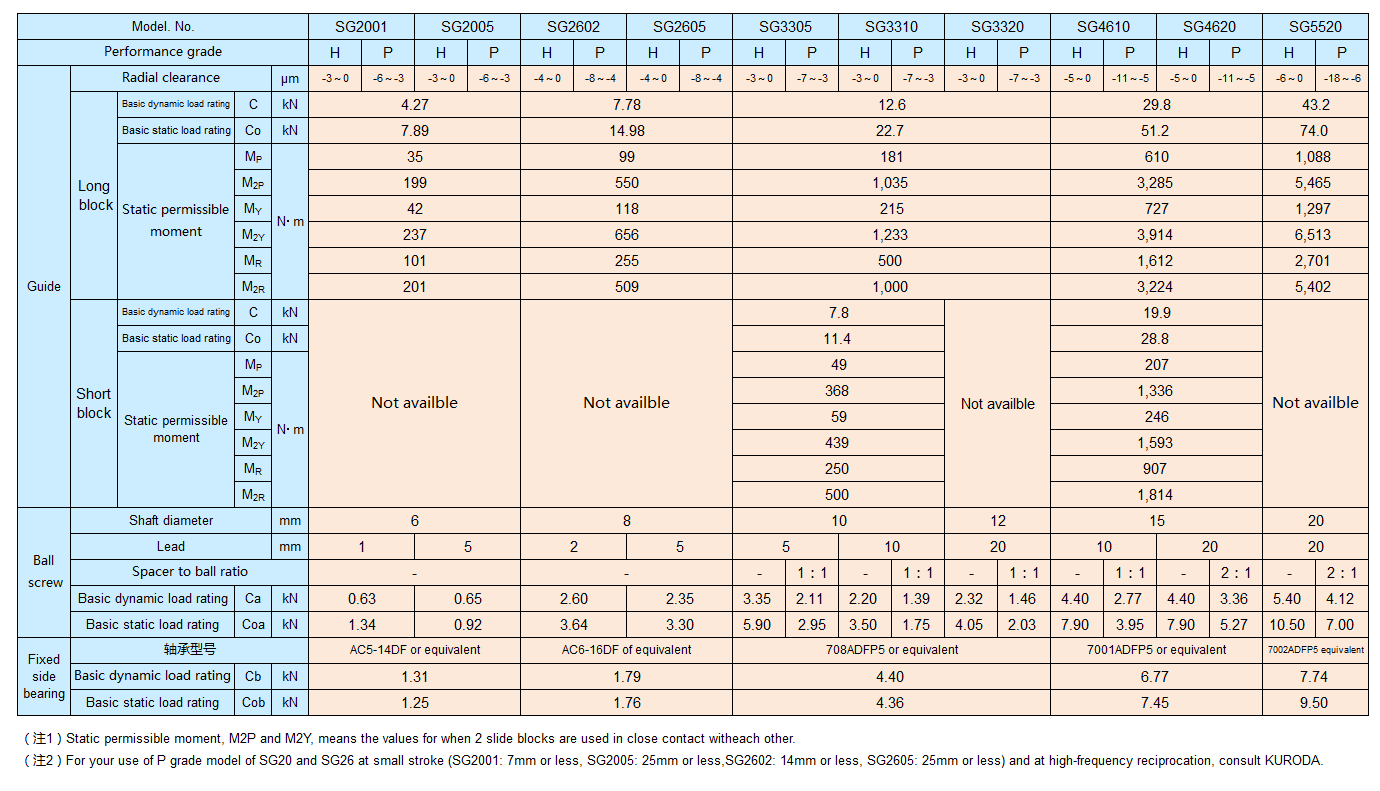 Accuracy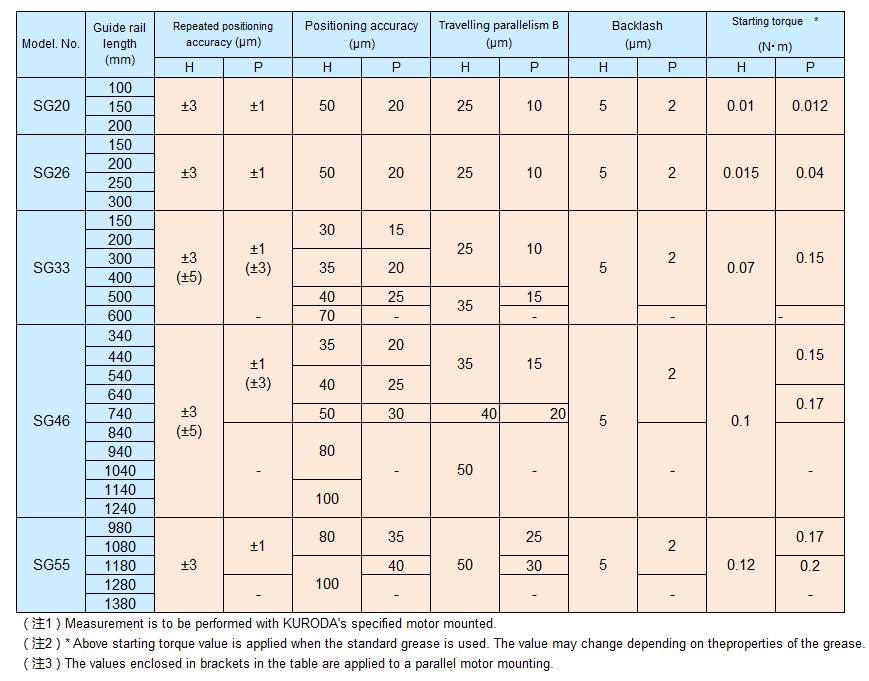 Ordering Number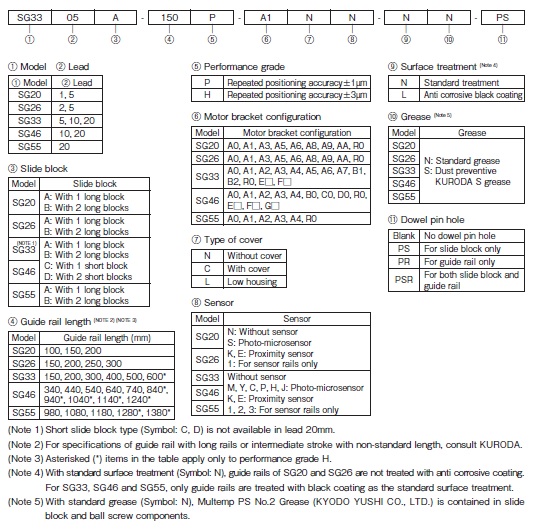 Options
Dustproof cover
A top cover to prevent contaminant penetration and ensure safety.
Dustproof bellows
Dustproof bellows for protection against environmental conditions.
Various motor brackets, intermediate flanges, and parallel motor mounting brackets
Motor brackets and intermediate flanges to mount various types of motors are available. Brackets for parallel mounting and parallel pulley units are also available to reduce the necessary footprint.
Surface treatment
Anti-corrosive black coating with high dustproof performance is available.
Dust-preventive grease (S grease specifications)
Dust-preventive grease "KURODA S grease" can be applied to ball screws and guides to suppress dust generation from the grease. For information on other greases, please contact us.
Sensor
Sensor rail mounting holes are provided at both sides of a guide rail so that a sensor can be mounted on either side.
Support Tools