NANOMETRO® TT series
Surface and back shape and flatness inspection at the same time!
This series is vertical rotary, edge-grip type wafer flatness measuring system.
Minimum edge exclusion is 1mm, and high precision automatic measurement by cassette-to-cassette system can be accomplished.
Evaluation items conform to SEMI standards.

Series:
300TT-A
300TT-FA
200TT-A
Features
Example of flatness measurement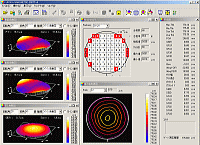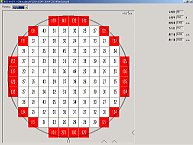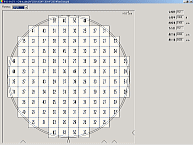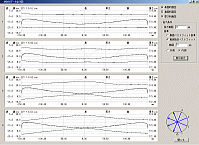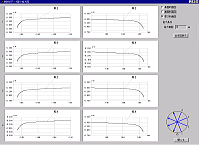 Edge profile bird's-eye view and sectional figure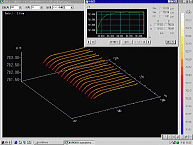 KURODA offers analysis software that meets customer'sneeds on the basis of radial measurement results obtained by simultaneous measurement of the front surface and back surface.
Performance / Specifications
Model
NANOMETRO 300TT
NANOMETRO 200TT
Measuring area
φ300mm
φ200mm
Display resolution
1nm
Measuring head
Non-contact laser stylus
Measuring method
Vertical rotary table type