CNC Ultra high precision forming grinding machine FGX-1
Significantly improves productivity while reducing environmental load
Capable of grinding at ultra-high speed thanks to the high-speed shuttle table (1000 reversals/min), it is ideal for preprocessing small, high-precision die components.
Features
Hgih speed and High efficency
High speed operation of 1000 reversals/min without vibration is achieved thanks to the newly developed high-reciprocation table with built-in shock-absorbing mechianism. (Patent pending)
Save the energy
No use of hydraulic unit for enviromentally friendly
Well-designed internal structure makes smooth air flow for minimize thermo deformation and it save the power of thermo-controll unit for enviromentally friendly
High precision
Built-in motor with proprietary cooling system for the low thermal expansion alloy spindle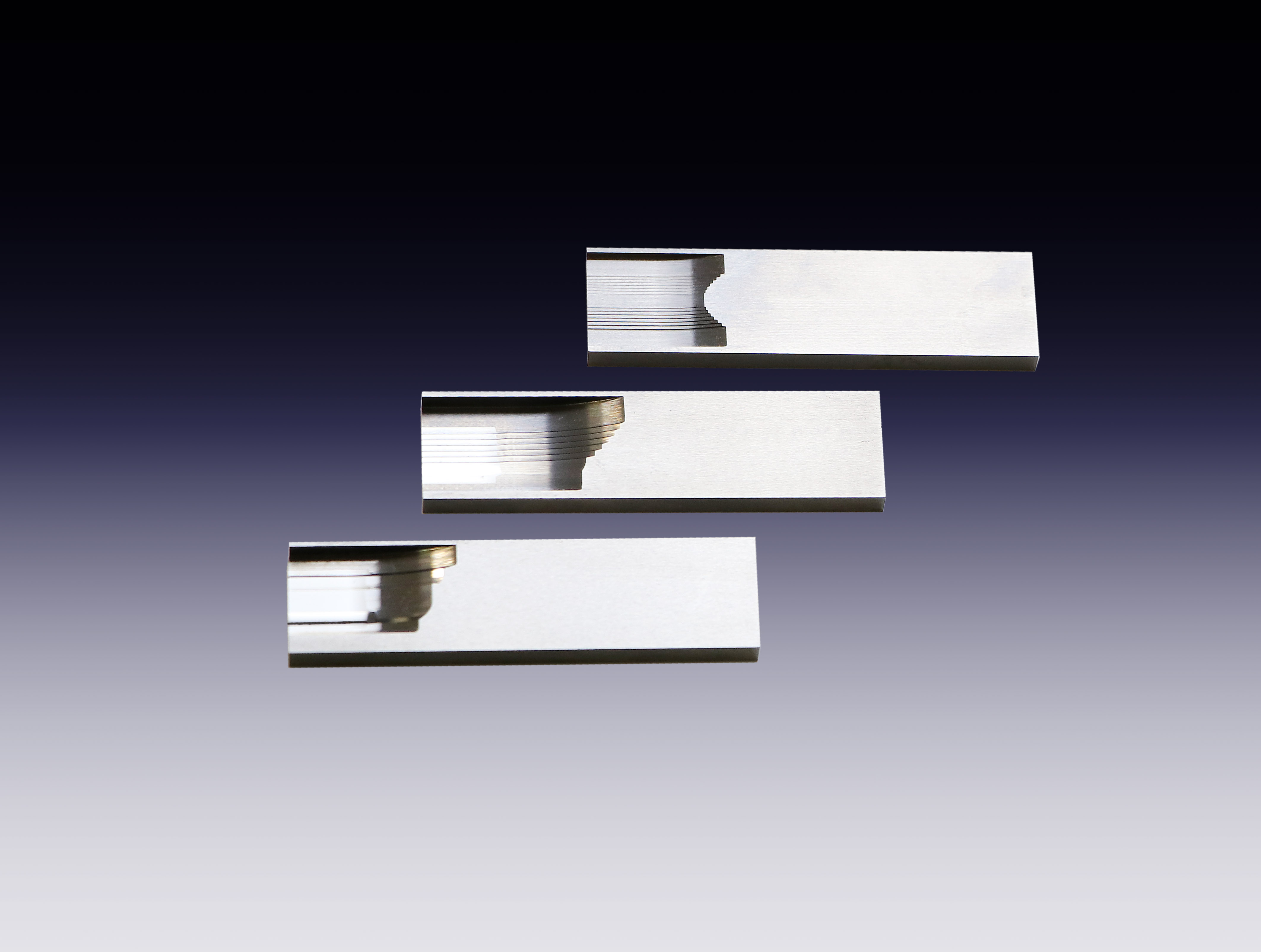 Save the space
Space-saving design of the 1000x1500mm.
Performance / Specifications
| Item | Contents |
| --- | --- |
| Working surface of the table | 75mmx147mm |
| Number of times of highspeed reciprocating | 500cycles/min.(1000turn/min.) |
| Traverse of the reciprocation table | 5~100mm(manual) |
| Max. traverse of the table(LxW) | 180mm x 100mm |
| Dimension of the machine(WxLxH) | 980x1490x1495mm |
| Floor space required (WxL) | 1600mm x 2270mm |
| Control unit | FANUC 0i-MF |